Gail Godfrey
Vice President, Agency Growth Coach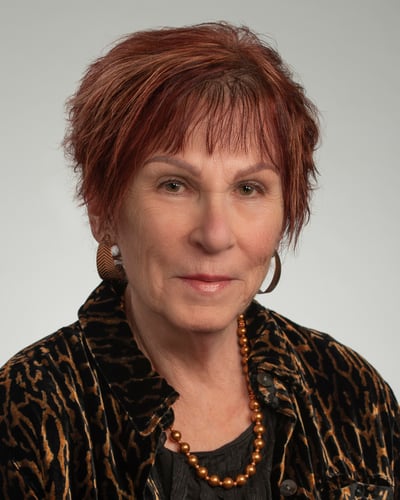 Gail M. Godfrey has been an insurance professional since 1972 working for major insurance carriers. She spent the first 7 years in Claims, before moving to Marketing and Sales where she held a number of different positions including Commercial Lines Sales Rep.,
Home Office Training and Development for the field, Agency Consultant to Independent Agents and opening/developing a territory in which the carrier had no previous presence.
Gail retired and joined Chicagoland SIA in February 2014 in a new role which partners her with Principals/Producers, assisting them to grow and develop their Independent Agency. She engages with members using a variety of tools:
Training/Education with Programs focused on marketing and sales, including the proprietary Business Insurance Advantage Program.
Operations: Gail assists agents with setting up operational tools necessary for running the business, such as:

Agency Management System,
Rater Training,
Websites, and
Carrier download... to name a few.
"Joining Chicagoland SIA is one of the most important decisions to have a fast start. It's excellent and caring staff have since assisted my agency greatly to survive and thrive. In addition to that, belonging to a circle of agents make you feel stronger. I strongly believe that is very important in today's environment." Chris Kuo, Agent
Aegis and Associates
CSIA Member since 2009
"Since entering a partnership with SIAA in 2009, our agency binds coverage for over 80% of the clients we quote. My only regret, is not knowing about it sooner. A first class organization with first class leaders." Darren Engar
Illinois Insurance Services
CSIA ISM since 2009
"SIAA has been a great partner for our agency for many years. It has allowed us access to many carriers that we would not otherwise have. Due to our association with SIAA the carriers provide us with superior service and work with us to grow our agency. In addition, we are able to obtain much better pricing with our management system and our comparative rater, this allows us to run our agency more efficiently. Finally, the over-rides that are available to us as a member are outstanding, we would never be able to negotiate that on our own. I feel it would be much harder to be an independent agency without our relationship with SIAA and our master agency." John Miller
Merit Insurance Group
"Kemper began their relationship with Chicagoland SIA in late November of 2008. Since that point, Chicagoland SIA has become one of our largest agencies in Illinois and our Midwest Region. We have found the staff and organization as a whole to be very professional, outgoing and operate with the utmost of honesty and integrity. They are a credit to the growth, future, and well being of the Independent Agency system as we know it today." Todd Berg
Marketing - Kemper